WANT TO GROW YOUR BUSINESS AND YOUR OWN PERSONAL SUCCESS?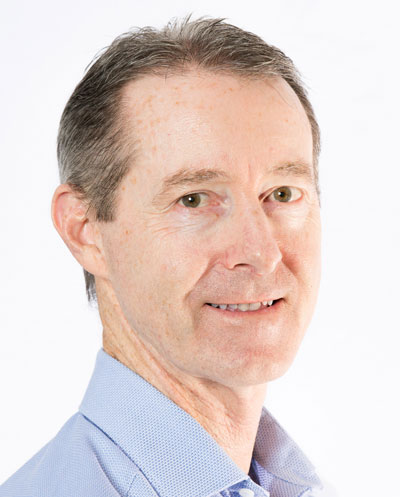 Hi I'm Craig Batchelor, the founder of Arditi.
I have spent the past 30 years within Senior Business Management across a number of industries, as well as establishing and operating my own recruitment agency in Brisbane, Edge Personnel, until the business was sold in July 2022. 
The agency grew over the years and along the way, made the BRW Fast 100 list in three consecutive years. From 2016, I lead our Team through a business transformation which ultimately generated interest from two other, larger agencies and I eventually agreed to terms with one of them.
Transformation of the business was from a service provider model to a sales and customer driven agency. Further, we moved from a business reliant on a small number of large customers, to a portfolio of many smaller and medium sized customers.
The experience has further broadened my knowledge of how to scale and grow companies, no matter the industry. There is no secret or magic rule to business success, there are only key fundamentals that can be applied to ensure businesses remain agile, relevant and mitigate risk. 
During my professional career I have mentored a number of key individuals who strived for professional success and have now transformed their careers. I have also provided individual coaching to many middle and senior level Managers and Business Owners who have struggled with the 'Politics of Business'. 
As an expert in business coaching and mentoring, I am here to share my knowledge and help individuals and companies reach their full potential.
BOOK YOUR FREE CONSULTATION NOW!
Get your FREE initial consultation to initiate your personal, professional and business growth! Get expert advice from our professional business coaches.
Executive Coaching in Brisbane
Welcome to Arditi. 
Professional Business Consulting across a broad reach of areas for individuals and SME organisations
The name was adopted by the Royal Italian Army elite storm troops of World War I. The name translates as "The Daring Ones". Their objective was to move individuals and groups from entrenched positions.
My overriding business philosophy aligns with the origins of Arditi. I will always question the status quo and urge our clients to do the same, as we work together to identify improved and sustainable outcomes. Success can only be realised when we dare to change our current environment.
'Disruptive' is a term you hear more and more in the Brisbane business world. It has come to be seen as a positive word meaning someone who is willing to think and act differently in an effort to realise even higher goals and achievements. It turns a by-the-book business person into one of "The Daring Ones".
The Courage to CHANGE...
In most instances, Managers and Business Owners know what action needs to be taken within their business, but lack the emotional support to initiate the action. The fear of "but what if it doesn't work". The consequence is that "things roll on" as normal, until something happens that changes the status quo and urgent action is then needed. Not an ideal starting point for change.
In forming a business relationship with Arditi, you will have that emotional support with someone there to challenge your thinking and provide you with a framework for action. My level of experience and knowledge enables me to structure appropriate support for what you and/or your business needs.
Within the professional consulting provided, you will receive objective insight (a different set of eyes) and you will have an interactive sounding board providing knowledgeable advice and services concerning any business decision you are facing.
I have worked with a wide range of individuals, at all levels, in Brisbane across many industries to provide them with the specialised consulting they need to succeed within their industry and company, breaking them out of their old habits and becoming a positive force on their own terms.
Whether it be individuals or executive teams, I can provide you with the cohesive means to focus on common goals that need to be achieved. Every individual has strengths and weaknesses, and it is about training them in how to minimise the weaknesses and maximise the strengths to successfully complete whatever challenges they may have. It is all about delivering positive outcomes for an individual, executive team, or business.
…and the External Support you Need
I have said to several people in the past few years, that when I took my business through a transition, even though I was very clear on my transition plan and the process involved, there were times when I would have appreciated having someone that I could reach out to, to challenge my thinking.
Your first step is to set up an initial obligation free appointment with me and we can determine if there is scope to move forward from there.