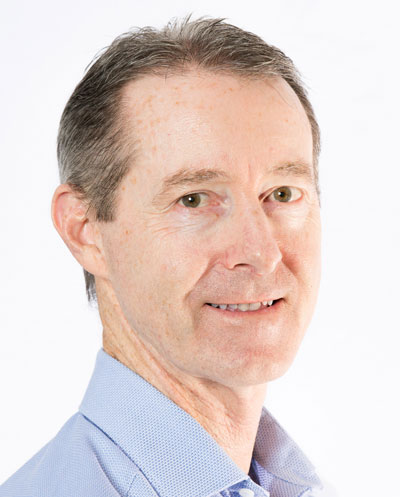 Professional Profile
A successful manager of businesses and people, having spent most of my professional life in senior management/general management positions.
Additionally, I have proven success in developing people as many of my former direct reports, in different businesses, have moved into senior positions with other organisations.
More recently and for almost the past 22 years, I established my own recruitment agency (Edge Personnel) and, after a direct approach from two larger organisations, I agreed on terms to sell my business to one of the organisations in July 2022.
Key Skills
Identify and develop individuals
Bring those individuals together as an effective Team
Through the development of strategy, deliver positive outcomes for an organisation
Effective communicator at all levels of an organisation
Able to quickly identify the critical numbers within an organisation
Establish and develop long lasting partnerships with multiple clients
 
Achievements of note
Developed multiple Team members over the years, who went on to senior positions with other larger organisations in various industry sectors
Our business, Edge Personnel was listed in the BRW Fast 100 list in three consecutive years
After 15 years of trading, transitioned the Edge Personnel business moving from a small customer base of large clients and largely office based, to a large customer base of small to medium sized clients, operating in a fully cloud based environment
In so doing, the business moved to a "blue ocean" environment, with the overall margin moving from 10% to 20%
In a previous senior role, introduced the concept of client partnering, before it was known as a commercial strategy
 
Business Philosophy
My philosophy is probably best described in three components:
Clients keep your communication Open, Honest and Consistent and you will establish strong, value-based relationships with long tenure.
People as a manager of people, my responsibility has always been to provide the Team with the system, tools and skills to function in a challenging and happy environment. Additionally, I like to engage the Team in establishing a clarity of purpose, to ensure "buy in" from everyone.
Business too often, many businesses forget to regularly question and review their purpose, the market they operate in and how they function. Depending on your business cycle, this needs to be an ongoing awareness for senior business managers.

Career Summary
Edge Personnel Managing Director 2000 – 2022
Qld Paralympic Comm. Board Member 1998 - 2006
Adecco General Manager QLD 1997 – 2000
IPEC Transport State Manager QLD 1994 – 1997
IPEC Transport QLD Sales Manager 1990 – 1994
Prior to 1990, various Branch Management roles with IPEC Transport in Queensland and Victoria.